The 15 Hour Project + Chicago Improv Festival!
Theatre Momentum is proud to announce that out signature event, The 15 Hour Project is joining the Chicago Improv Festival on Saturday May 7th!
We have finalized our instructors!
Jill Eickmann (Leela, San Francisco)
Shaun Landry (Oui Be Negroes, Los Angeles)
Jessica Landis (Theatre Momentum)
We hope you can join us for our signature day-long improv event, our answer to the 24-hour theater play projects many theaters do. In under 15 hours, we workshop, develop, rehearse, and perform 3 brand new improv show structures, never before seen anywhere.
Find out more here and sign up!
---
---
Theatre Momentum is proud to announce our newest Mainstage production, School of Life.

Thursdays, 8:30 PM
Open run, starting March 24, 2016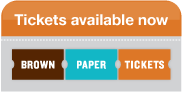 SCHOOL OF LIFE is Theatre Momentum's ongoing serialized soap opera, with every actor playing the same role throughout the production. Each week's performance folds in the narratives of the previous performances, creating an expanding world of complex lives.

Join us for the ongoing soap opera that is the College Prep School of Leif County. Learn a little something in the SCHOOL OF LIFE.

School of Life is Jeremy Adler, Colby Carlson, Duane Deering, Dennis Episcopo, Erika Hood, Dan Jackson, Mike McCarron, Alicia McDermott, Mike Reynolds, Ellen Sawyer, Margeaux Temeltas, Tony Tran, Maggie Ward, and Michael Zimmermann. Directed by Tony Rielage (Artistic Director)
An official Chicago Improv Festival Selection!
Join us at the Emerging Artists stage:
Wednesday, May 4th
10:00 PM
at The Public House Theater
House Theater
3914 N Clark St
Come see the show that the Chicago Stage Standard called "definitely a play worth seeing; it's well-acted, funny, and has some pretty serious subject matter to boot."
Fugue is a complex show that captures the elements of a musical fugue through three simultaneous improvised one-act plays that explore similar themes. This is a signature Theatre Momentum production. It is a unique improvised production that harmoniously folds in elements of comedy and drama in equal measure.
---
Can't make it to CIF? Join us for our ongoing run at Pendulum Space!
Saturdays, 10 PM
March 26-June 4, 2016
(No show May 7)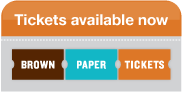 FUGUE is Connor Doyle, Dennis Episcopo, Danny Galvin, Quinn Hatch, Ryan Haynes, Kyle Hendrix, Dan Jackson, Jessica Landis, Mike McCarron, and Yazmin Ramos. Directed by Tony Rielage (Artistic Director)
---
---
Improv Fundamentals classes return!
Have you always wanted to try your hand at improv comedy/theatre? This is the place to start. Our Improv Fundamentals classes are a low-impact, fun-packed dive into the basics of improv comedy/theatre. Learn to think quickly on your feet, create stories in the moment, and trust your instincts.
Theatre Momentum's Improv Fundamentals class series will teach you the skills to get comfortable onstage, trust your instincts, and build stories onstage, instantly, with your fellow students. It all starts with yes, and...
Click here for a full description of all the classes in the Improv Fundamentals class series.