Fridays and Saturdays at 8:00 PM
Only 2 shows left!
Through July 26
Tickets $10
Theater Momentum Studio
1800 W. Cornelia Ave.
Theatre Momentum presents our latest show,
The Road Less Traveled is an improvised performance that explores the fictionalized life of an audience member, had they made a different life choice at some point in the distant past. Join us and explore what happens to your life when you take a different path...
Directed by Artistic Director, Tony Rielage, THE ROAD LESS TRAVELED is:
Connor Doyle, Michael Dritto, Dennis Episcopo, Jillian Markowitz, Erin Monahan, Laine Peterson, Harz Sondericker, Danielle Swanson, Bridget Visser, and Kayla Zaniboni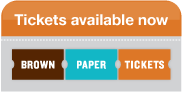 ---
PERFORMANCE SPACE RENTALS
Theatre Momentum is now opening up our largest studio, Studio C, for performance rentals. We are renting at some of the best rates in town.
Theatre Momentum has opened our training center!
Next session starts August 16th- early bird discounts through July 31st!
Please help us welcome our newest instructor, Erin Monahan!
Erin is a veteran of several TM productions, and will be taking the reins of our next session of Improv as Theatre classes.
This class series will teach you the skills to create performances that are believable, seamless, smart, and treat improv as a powerful tool to create instant theatre. To find meaning in every movement and expression. To mine your own personal experience to flesh out your characters. To explore your environment and subtle turns of language and staging that are heavy with meaning. TM also allows performers more stage time to develop characters and dialogue worthy of a scripted play, with actors creating characters they will keep for an entire 45 minute performance. New classes begin regularly.
---
Do you Dabble?
Improv for Beginners may be for you!
Theatre Momentum is offering our first Dabble class on September 4th. Join us for a two-hour class of Improv for Beginners.
Sign up here and join our class to get a taste of improv comedy/theatre.
Have you always wanted to try your hand at improv comedy/theatre? Join Theatre Momentum's Artistic Director, Tony Rielage, for a quick crash course in thinking quickly on your feet, creating believable stories in the moment, and trusting your instincts. Use improv to become more comfortable talking to groups, learn networking skills, and find your creativity.
---
Auditions!
July 30, August 3

Theatre Momentum is holding auditions for our upcoming production, Consequence, on Wednesday, July 30th and Sunday, March August 3rd. Consequence will be an ongoing serialized performance, with every actor playing the same role throughout the production. Each week's performance will fold in the narratives of the previous performances, creating an expanding world of complex lives. Actions have consequences.
Read more...