Tickets on sale now!
Circle Place
An instant soap opera in 12 episodes
Production by the ensemble.
A world premiere, created nightly.
Circle Place is Theatre Momentum's instant soap opera, entrenched in the stylized and heightened drama of real soap operas. Every actor portrays the ongoing narrative of a single character, as this intricate drama unfolds. Come join us at Circle Place…
A place of love
A place of envy
A place of hope
A place of betrayal
What will you find… at Circle Place?
CIRCLE PLACE is Allison Asher, Charlotte Atlee, Anita Brown, Elijah Cox, Matthew Hellon Hodges, Buddy King, Brenton Pfaff, Havah Roussel, Joe Sergio, Jackie Sestak, Brooke Simkins, Hannah Mary Simpson, Benjamin St. John, Warren Stokes, and Nicole Stull.
Directed by Tony Rielage (Artistic Director)
Performances:
Friday and Saturday nights, 8:30 PM
October 5-November 17 (no shows 10/26, 10/27)
Location:
Pendulum Space
1803 W. Byron St
Suite 216
Chicago, IL 60613
Directions
Tickets: $10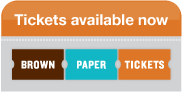 Want to stay on top of the unfolding drama that is Circle Place? Interested in getting discounted passes for multiple shows?We have multiple-show packages!
If one of our actors referred you to purchase a 3 or 6-show package, please make sure to fill out the form below, so they get credit for the referral. Enjoy the show!
Click through here for 3-show passes!
Select your 3 dates after purchase, or on your email confirmation.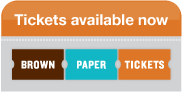 Or save even more and get 6-show passes!
Select your 6 dates after purchase, or on your email confirmation.